For Details see your Warranty Card or Call TruckPro Warranty Centre at 1.866.706.7770
The TruckPro Advantage
TruckPro is the best alternative to truck dealer repair shops!
By choosing our network, not only will you be receiving outstanding service from our highly skilled heavy duty mechanics, our service centres also offer you the following advantages.
Doing business with our network allows you to benefit from:

Our comprehensive North American warranty, honoured in over 1,100 service centres throughout Canada and the United States.

Government-accredited inspections and preventive maintenance programs in most Canadian provinces.

A wide selection of services and over 200 national brands of products for the maintenance and repair of your heavy vehicles, available through our three (3) Canadian warehouses (Edmonton, Toronto and Montreal).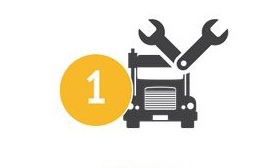 HAVE YOUR REPAIR DONE
in one of our service centres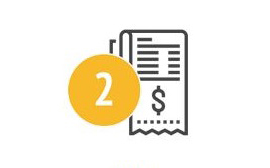 KEEP YOUR INVOICE
in your warranty file
PRESENT YOUR ORIGINAL INVOICE
if you need warranty service, no matter in which TruckPro service centre you are, and let us do the work!
The TruckPro warranty program covers parts & labour for medium and heavy roadway trucks class 8 or less, with a minimum loading capacity of 1.5 tonnes, for 12 months with unlimited mileage!